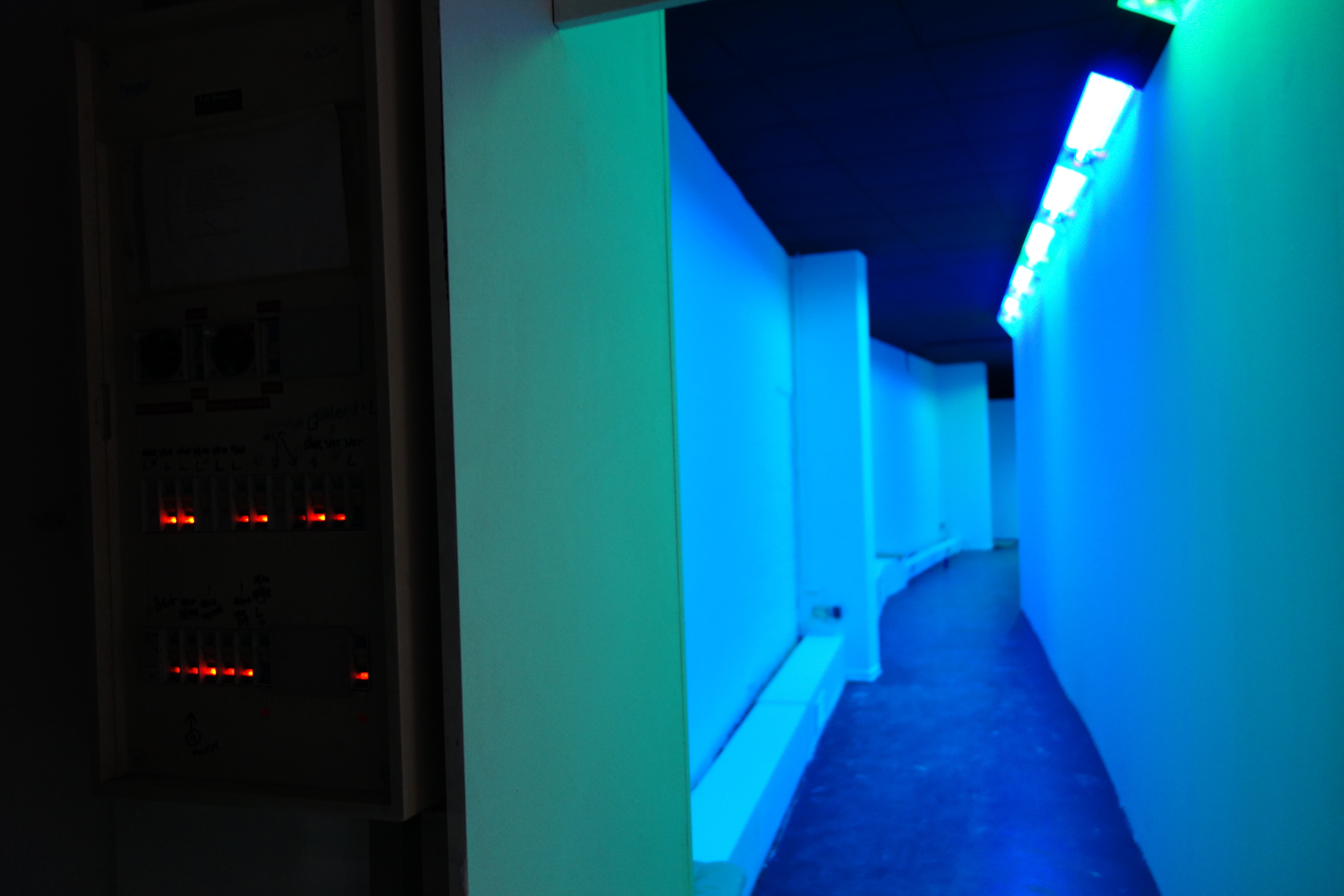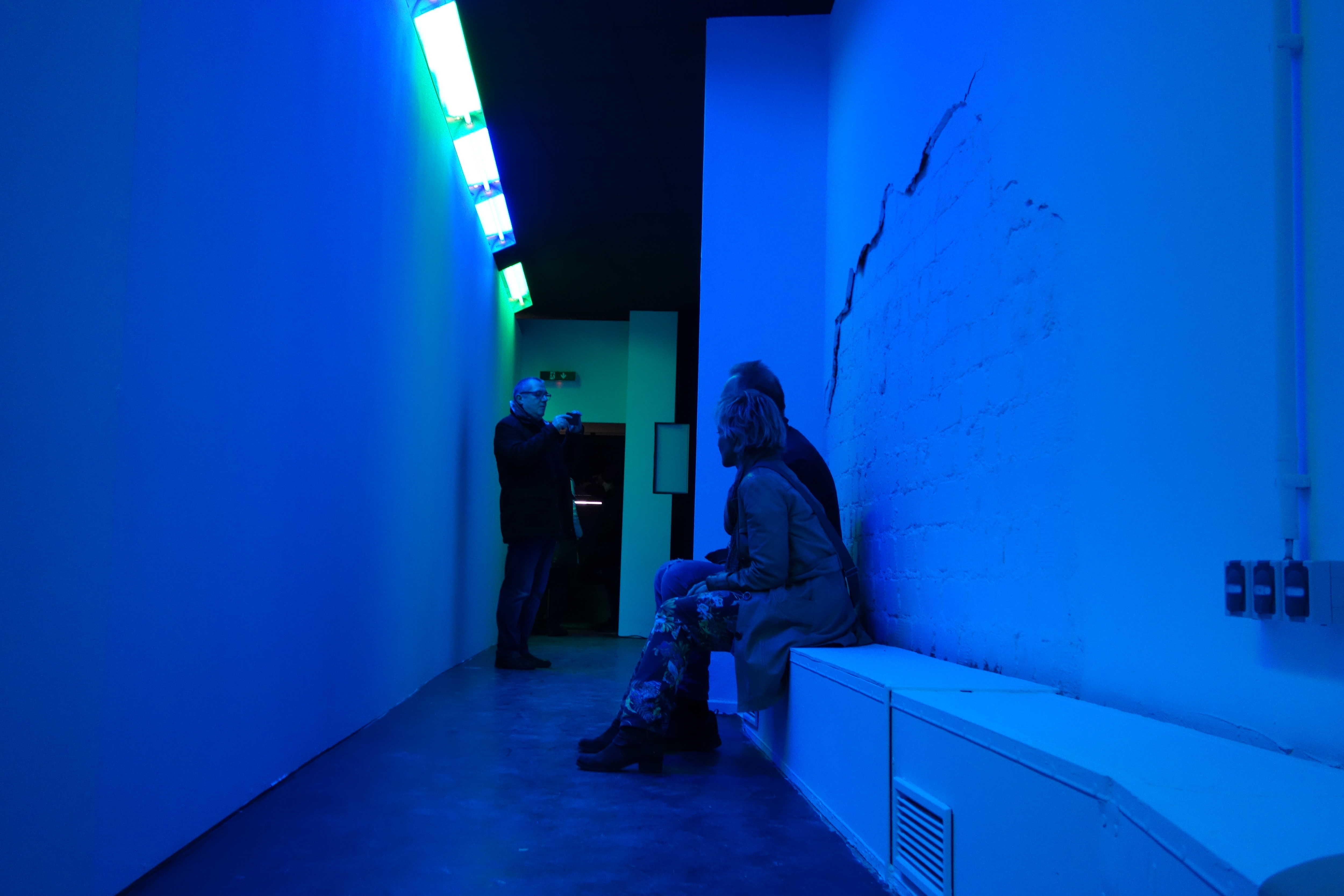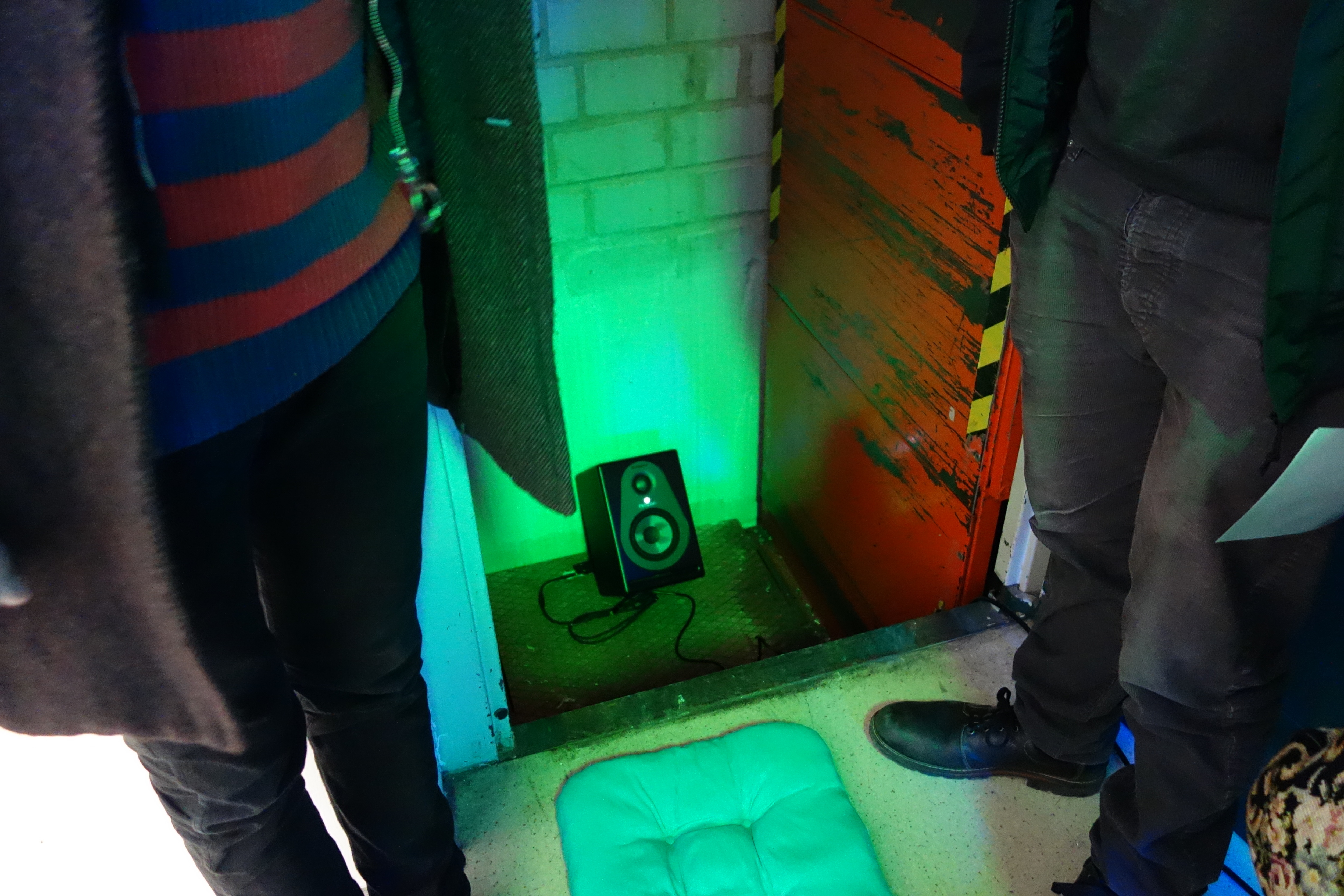 The disappearance of the Monkeys' Rock
Solo Show
Hotel Oberstadt, Monchengladbach (DE)
24 March - 22 April, 2018
Inside installation 30 meters long passage built with neons light and sound installation (4 speakers) and donkeys tails from the installation Donkeys ways of Rita Mcbride.
"The disappearance of the monkeys' rock or: Astonishing stories about happiness and pain regarding public art.
Who would have thought that an object of art on a public square could affect people: touch them, make them happy in a rather intimate manner? Difficult to believe when we know that art in the public sphere is actually a defective product: either irritating or simply becoming invisible. The two museum directors from Monchengladbach Heinrich Dattenberg and Johannes Cladders who, in 1965 already, initiated a vast program encouraging contemporary art in Mönchengladbach's public space and public buildings, were quite cautious when talking about the actual effects of their initiative. The book «Kunst am Bau: T'en years of experience », which presents 25 top-level works by international artists such as Alexander Calder, Lucio Fontana, Sol LeWitt and others, was published in 1975. In its foreword, Cladders stated that « Art fails more than it succeeds.»
For instance, it was made clear that Joseph Beuys' work 'Aggregat' had been called a dog house in the 1967 local press so much, that it became impossible to allow it to stand on the square in front of a public building in Hardt any longer.
Ghita Skali tells a story about public art by presenting original sound recordings of Gladbach's inhabitants, inside a 23 meter long, neon-lit tunnel built for the exhibition and running through an abandoned hotel in the city center. Her story certainly alludes to aforementioned 'defeats', but it also reveals some surprising and touching phenomena: namely some entirely personal relations.
Maybe, outdoor art in the cities' streets is actually better than everyone thinks. Maybe it gives the place something like a significance or an idea. Something that goes beyond street signs, intersections, squares. Maybe these art objects even talk to us. Even the dead monuments which were not really designed to let us know who they represent.
Via four pulled off donkey tails from Rita McBrides' installation "Donkey's Way" on Sonnenhausplatz, Ghita Skali brings up current events. The donkey tails probably became trophies. They were found in park bushes a few days later.
Sometimes art objects become large pictures, sometimes even afterimages, for instance the monkeys' rock, an object created by the public roads administration office shaping a roundabout near Hindenburgstraße for several years. The disappearance of the monkeys' rock let a beautiful, totally surreal inner picture vanish: I used to see these monkeys all the time, sitting on their grey Basalt stones. A piece of zoo or jungle on a traffic island, surrounded by cars and busses."
Susanne Titz - Director of the Abteiberg Museum
Translation : Magali Stearns
This exhibition is in the memory of the artist Laure Chocheyras who died tragically March 2nd, 2018.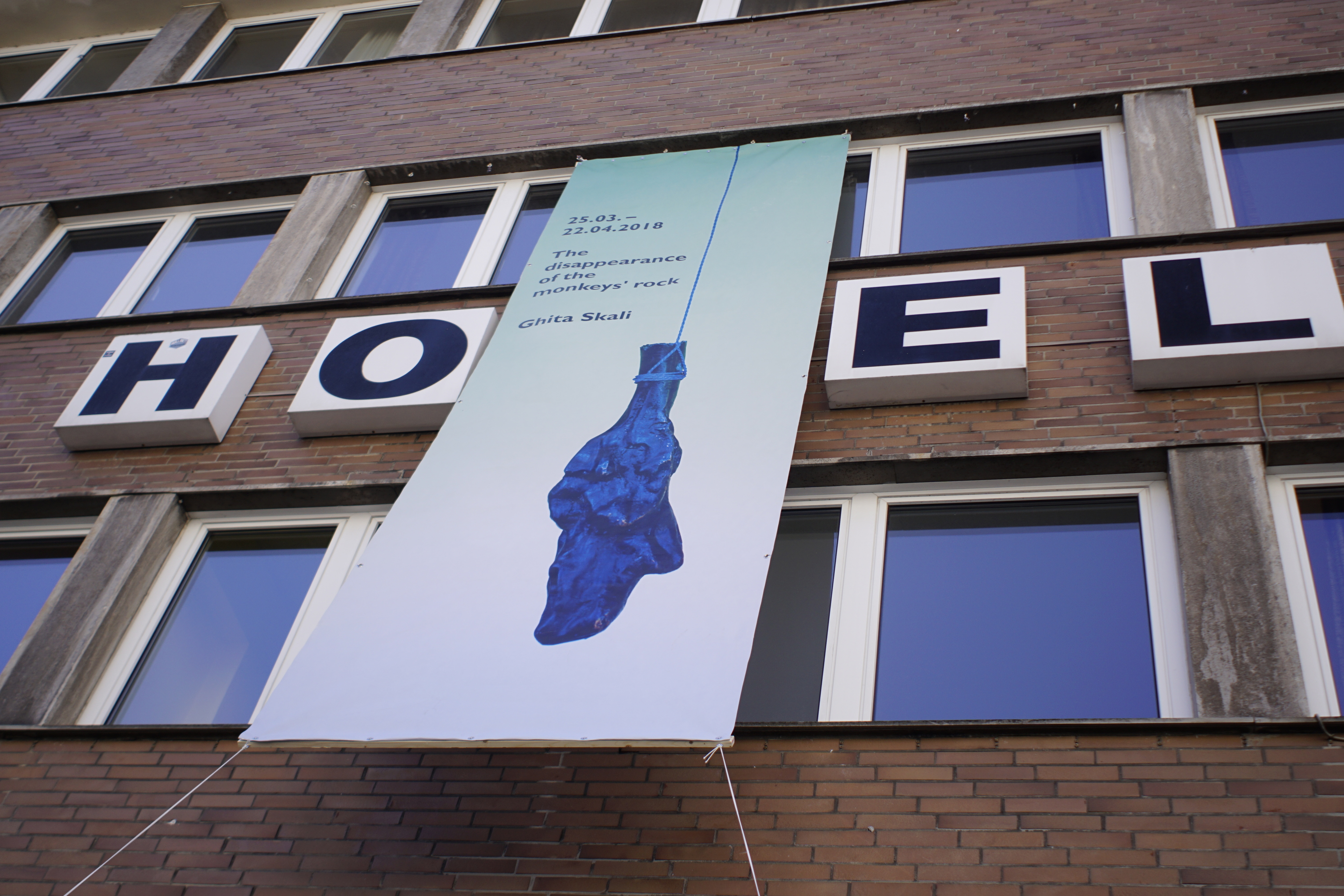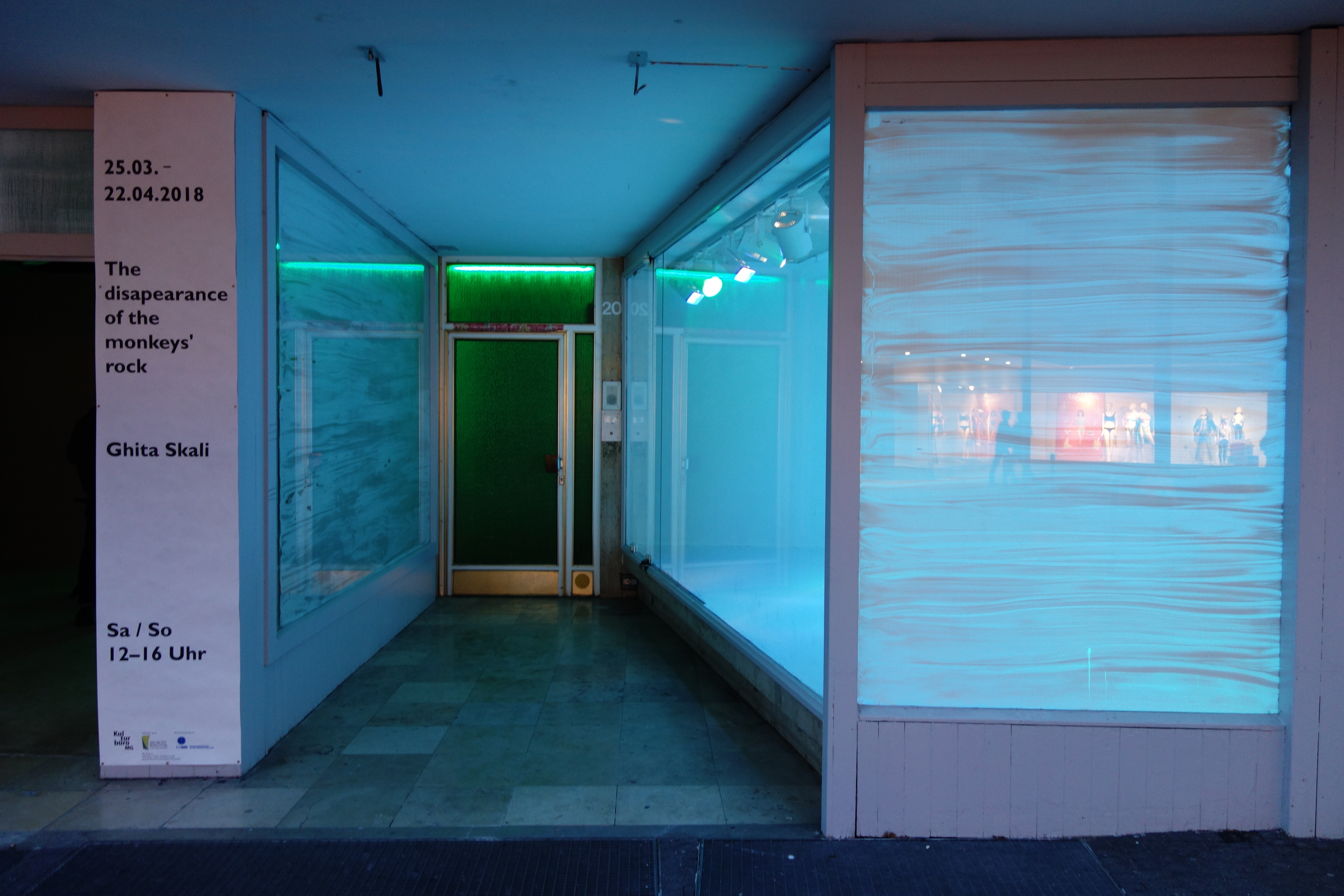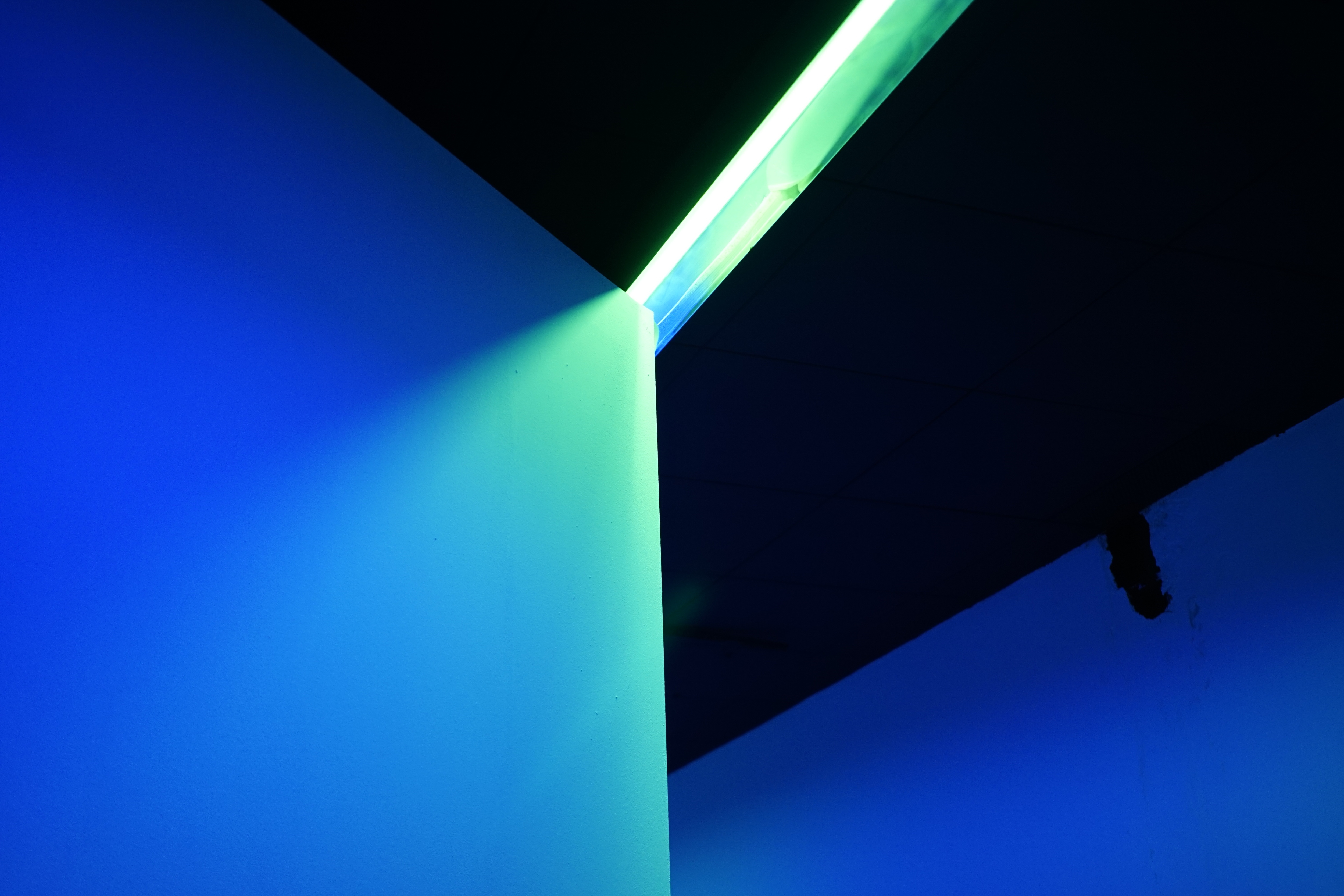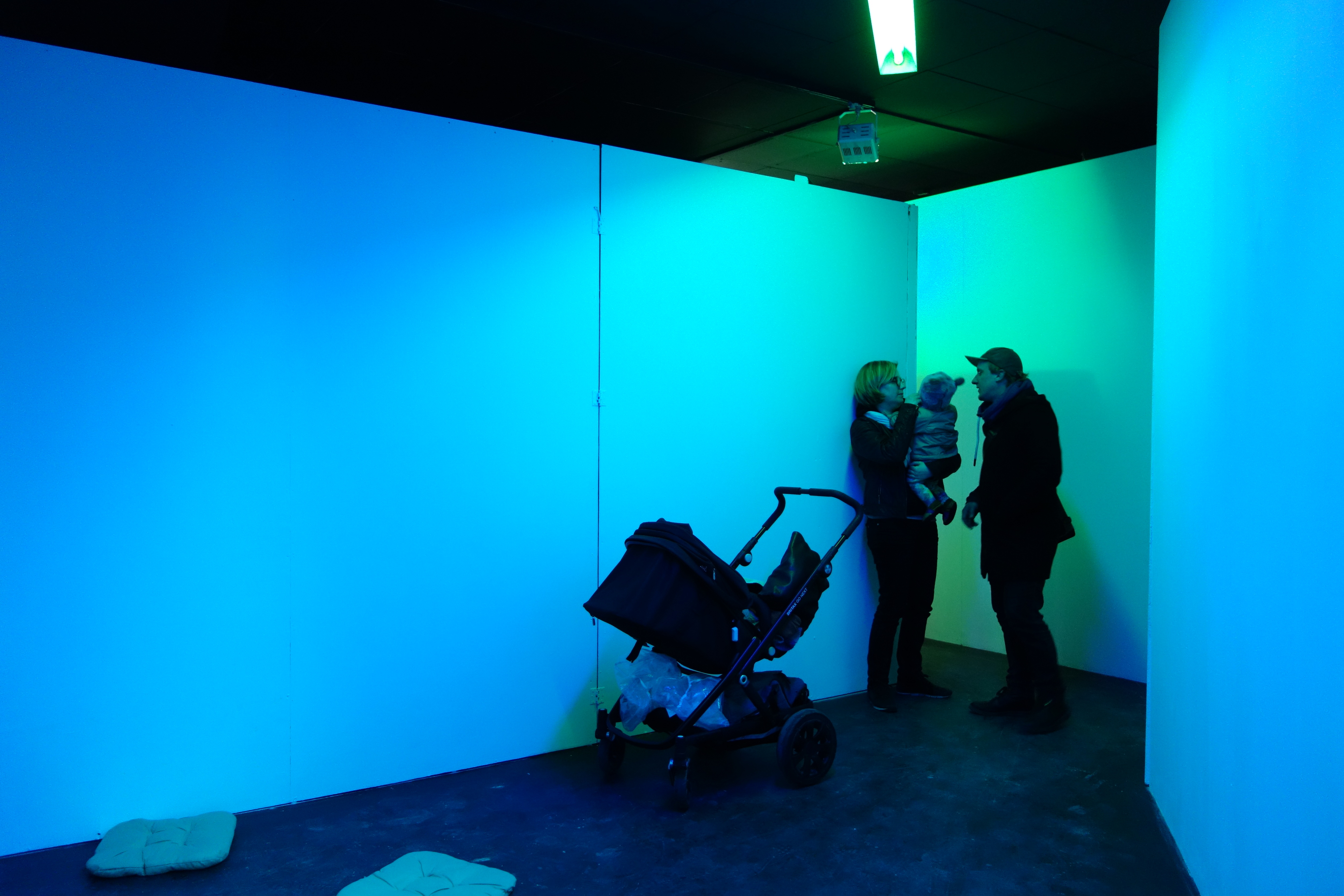 Photo: Vesko Gosel
Assistants: Alaa Abdelhamid, Sina Erbert, Max Meyer, Hanna Schott, Lars Wolter and Charlotte Wolfer
Mediators: Maike Munster, Hannah Straub, Charlotte Wolfer.
Sound assistant: Claudia Tronicke
Huge thanks to the people interviewed and involved in the project: Soufiane Ababri, Alaa Abdelhamid, Christina Adolphs, Nora Al Badri, Fatiha Ayouche, Lea Burbaum, Busso Diekamp, Melanie Dierks, Vesko Gösel, Ann Chrstin Heppelter, Achim Herdes, Thomas Hoeps, Lina Janben, Bernhard Jansen, Julie Kieffer, Laila Lami, Frank Leah, Baerbel Lenz, Nicole Lopata, Max Meyer, Ardian Miftari,
Philipp Philster, Felicia Rappe, Henrike Robert, Léa Roch, Susanne Scheider, Hanna Schott, Estella Schubert, Aicha Skali, Hicham Skali, Jonas Skali, Malika Skali, Mohamed Skali, Moulay Skali, Ulla Skali, Wolfgang Sombert, Katrin Stroebel, Susanne Titz, Claudia Tronicke, Kai Welf Hoyme, Charlotte Wolfer, Lars Wolter, Jakobs Yavier and Youths of JUKOMM